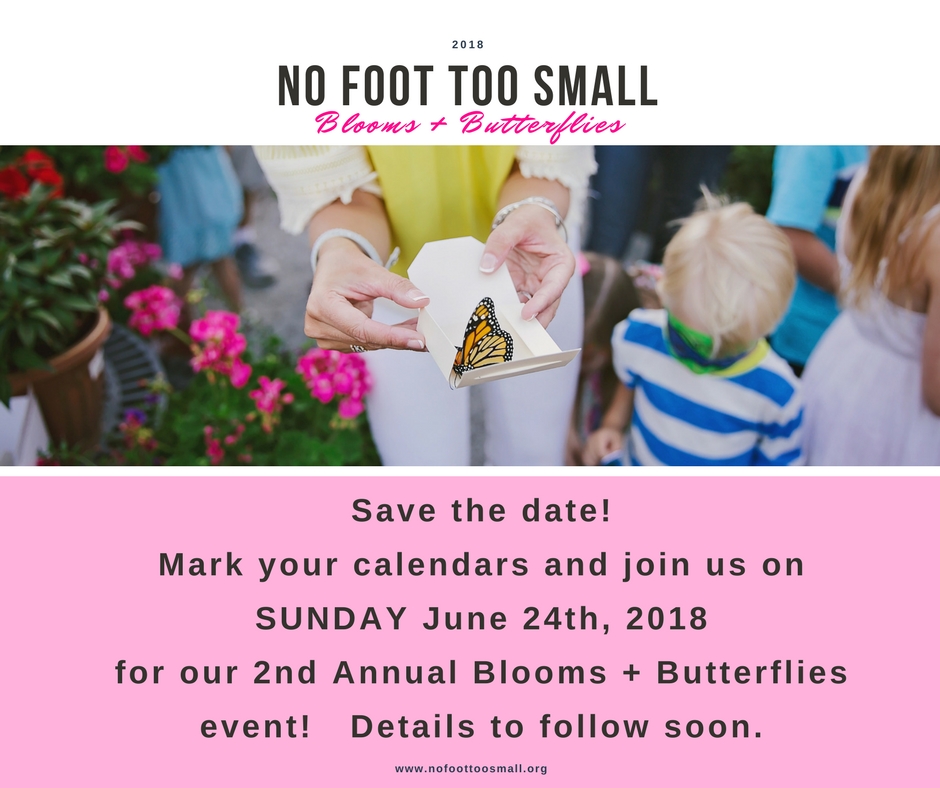 Please join us for the 2nd Annual No Foot Too Small Blooms + Butterflies at Iowa City Landscaping & Garden Center on Sunday June 24th. This family-friendly event will celebrate and honor our NFTS angels with:
Good food - The Boxed Lunch Food Truck!
Ice Cream - Dan + Debbies of Ely, IA!
Children's music - Music Therapist, Meghan Ross!
Kids fun - The Iowa Children's Museum!
Face Painting - Funny Face Designs!
Family photography - BirdsDream!
And we'll end the evening with a Monarch Butterfly Release!